How to use Mesa de Vida Cooking and Seasoning Sauces
Create amazing meals in less time with fewer ingredients.
Discover the versatility of Mesa de Vida!
Learn how to use Mesa de Vida global gourmet cooking and seasoning sauces. They're so versatile you won't know how you cooked without them!
Use a little, or use a lot! Sauté, simmer, season, slow cook and more with our versatile gourmet global flavor bases.
Use as a recipe starter. 1 jar of Mesa de Vida sauce flavors meals that make approximately 4-8 servings.
Use as a seasoning sauce. By the spoonful, each jar of sauce contains approximately 12-18 servings.
Use as an all-natural recipe starter for soups, chili and stews.
Use in your slow cooker or pressure cooker to make a juicy, flavorful creation.
Have a recipe that starts with chopped aromatic vegetables, and a cabinet full of spices? Swap in Mesa de Vida instead, everything is already in our jars full of goodness!
Add a spoon or two to anything that you're cooking as a seasoning sauce instead of dried spice blends to add fresh, vibrant, global gourmet flavor! Bring life to rice, grains, leftover rotisserie chicken, or bone broth.
Spoon onto veggies and meat before sautéing, roasting or braising for exciting meals in minutes.
Boring pan-seared chicken? Not anymore! A dollop of Mesa de Vida helps you create a restaurant-quality, globally inspired meal out of even the simplest of ingredients.
Create a flavorful no-sugar, low-sodium marinade or glaze.
Instead of using packets or dried blends that have one use and are often filled with unhealthy additives, the possibilities with our 100% real food concentrated cooking sauces are truly endless.
---
Making a meal? #MakeItWithMesaDeVida!
---
Mesa de Vida sauces are extremely low in sodium, add salt to your own taste. When you're using the power-packed flavor of Mesa de Vida global gourmet cooking and seasoning sauces, you'll find you need a lot less.
Once you start cooking with Mesa de Vida, you'll find more and more ways to use it! Whisk it into eggs before scrambling, add it to meatloaf and meatballs, stir it into simmering water for flavorful rice and other grains…how will you Make It With Mesa de Vida?
Smoky Latin Cooking and Seasoning Sauce
2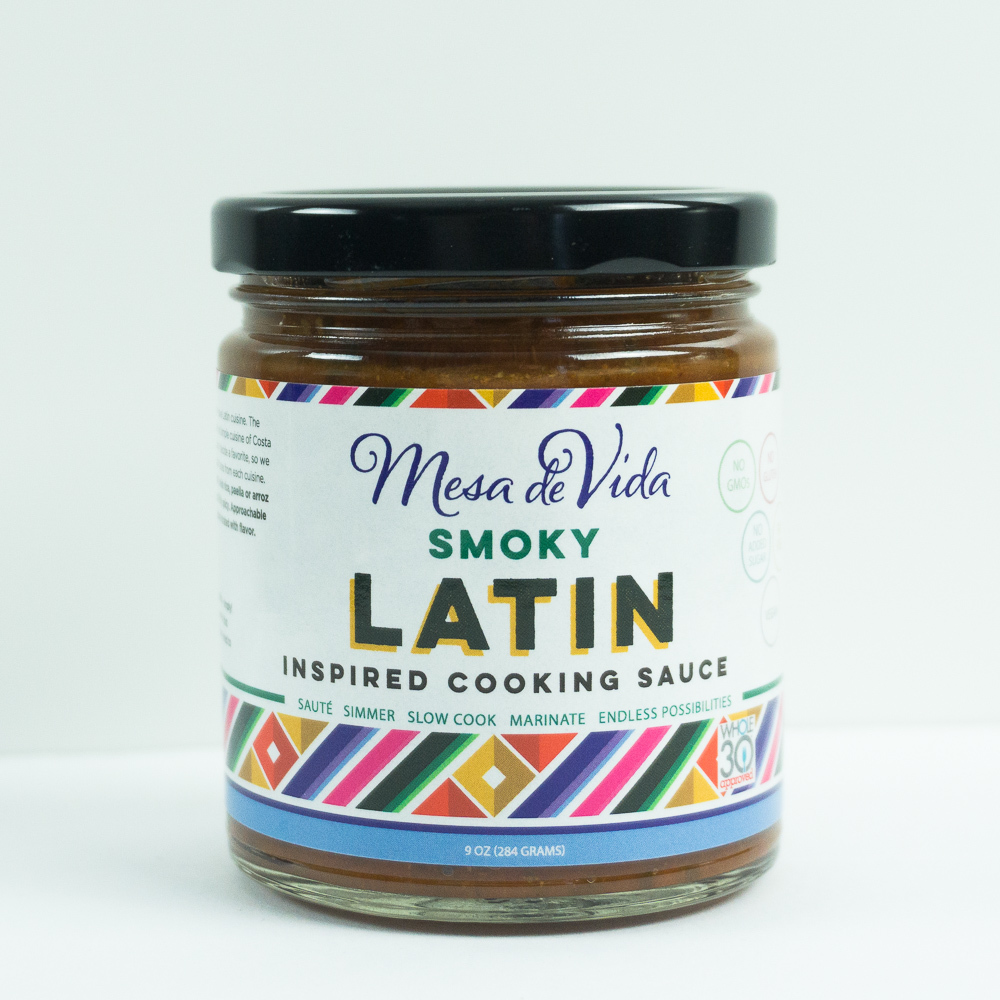 Mesa de Vida Healthy Latin Cooking Sauce helps you cook amazing Mexican, Spanish, Brazilian and other Latin inspired meals in less time with fewer ingredients! Low-sodium, no-sugar-added, 100% real food, Whole30 Cooking Sauce. Our versatile, healthy Latin seasoning sauce transforms the simplest of ingredients into a global gourmet masterpiece. Cook your favorite Latin restaurant meals at home!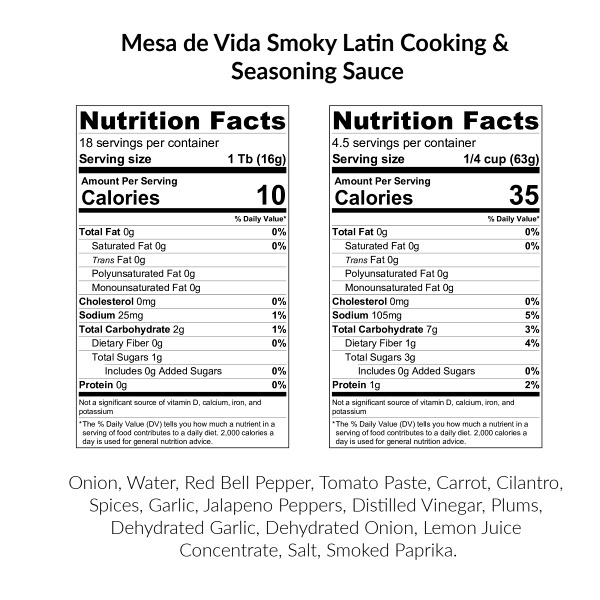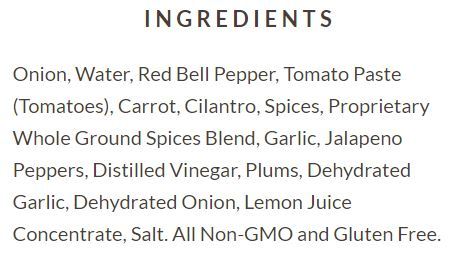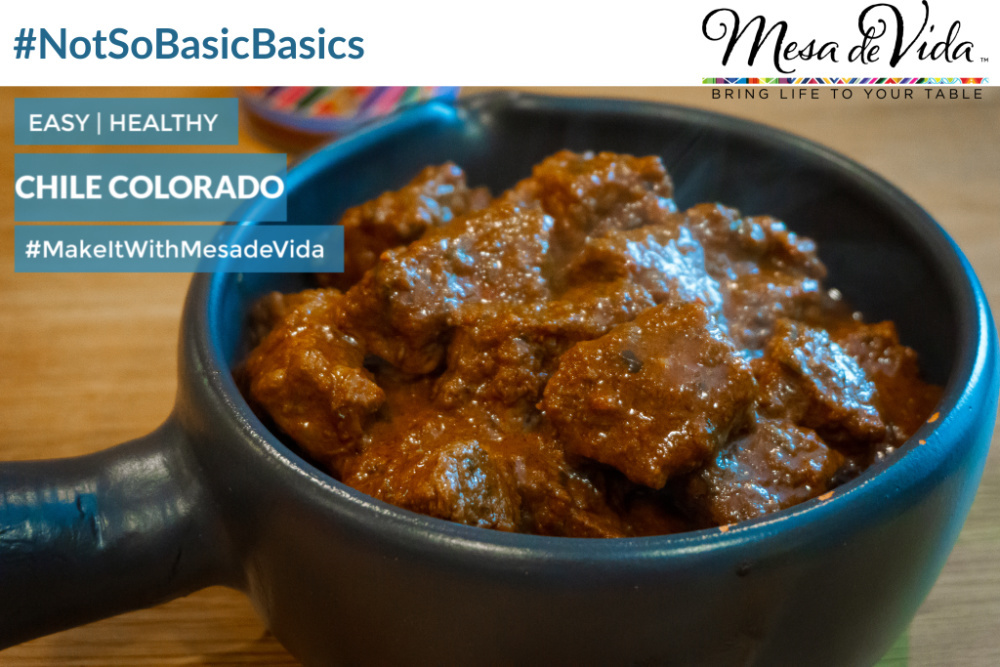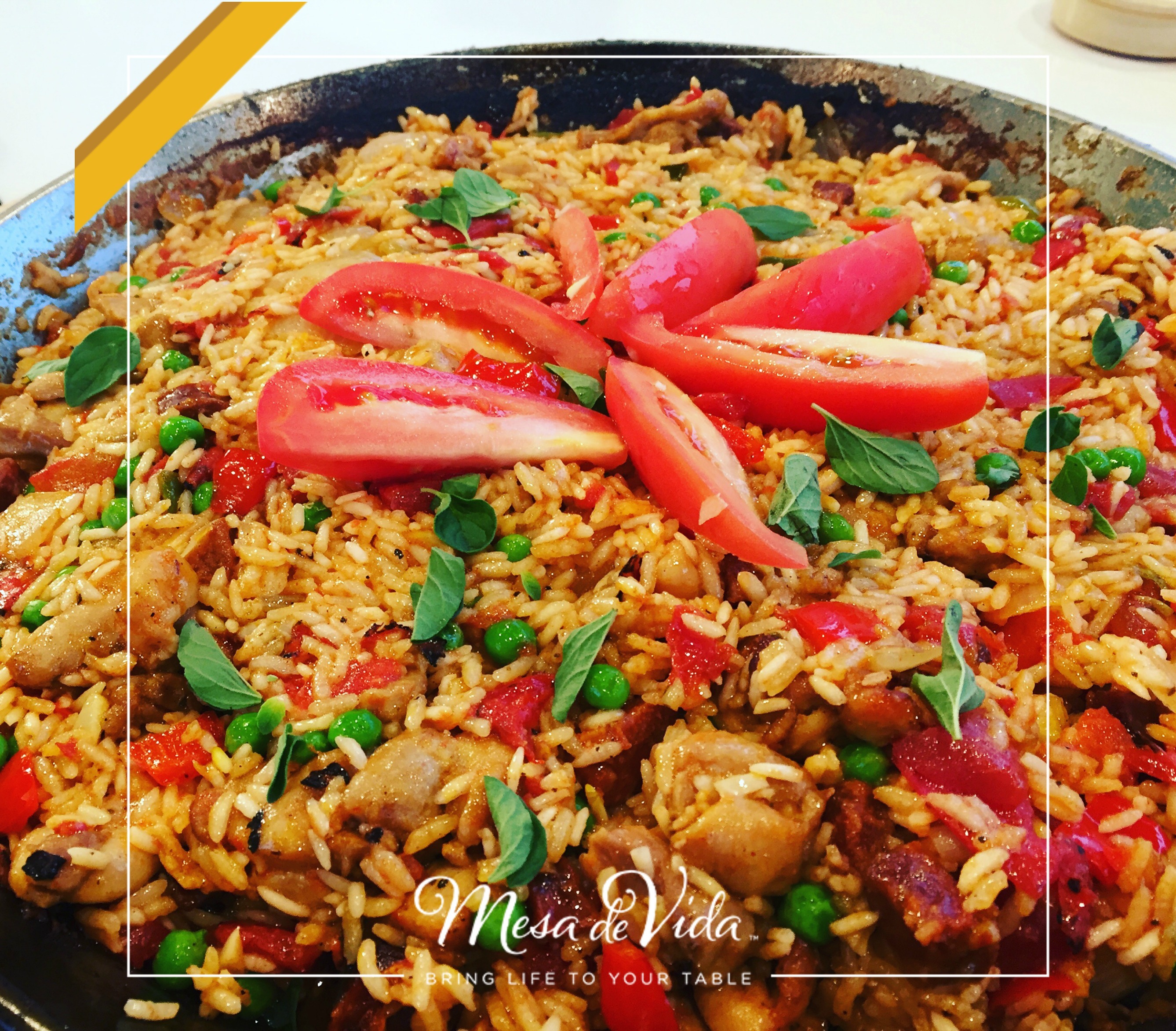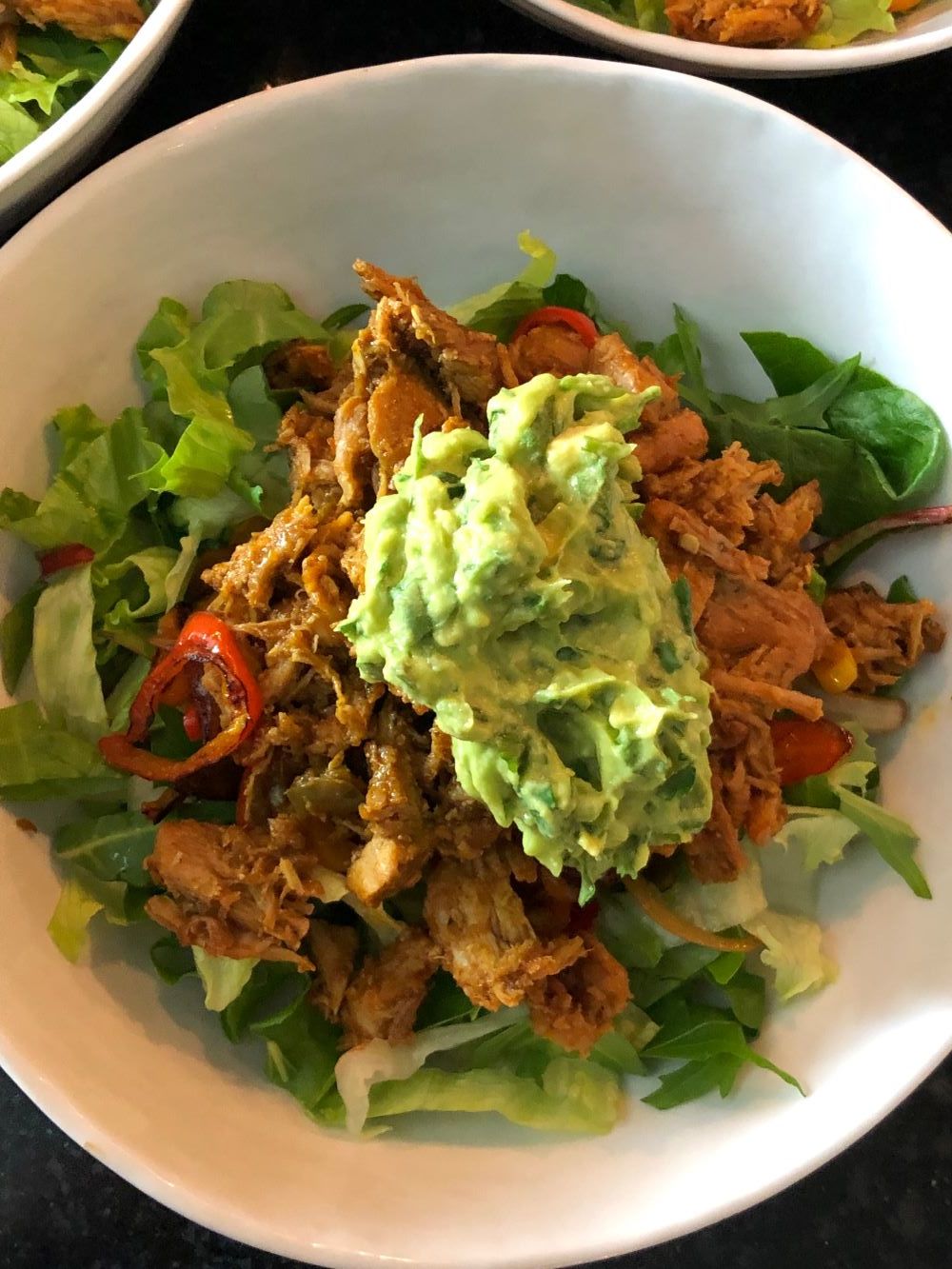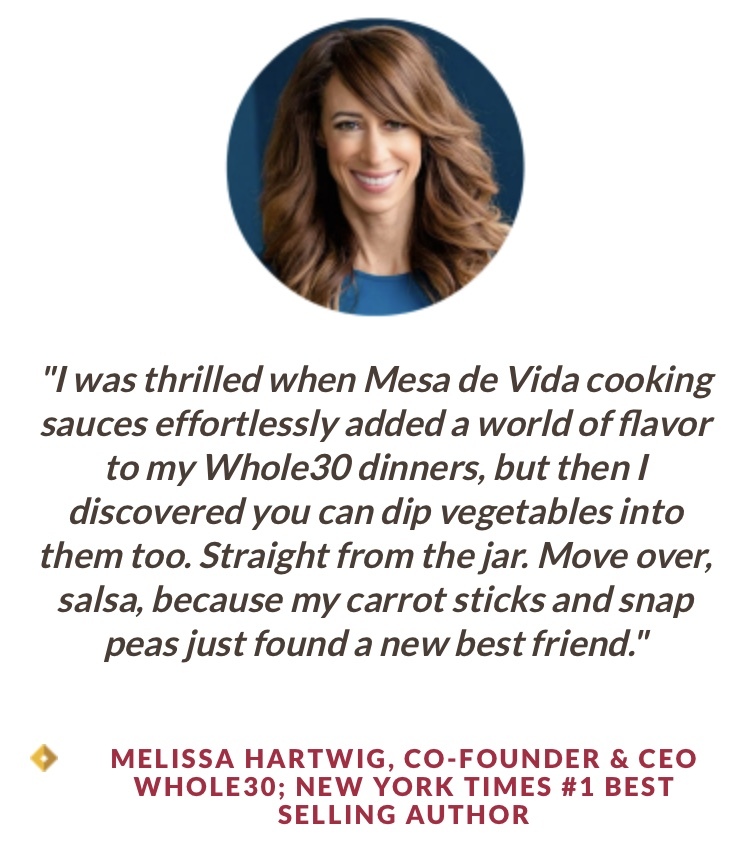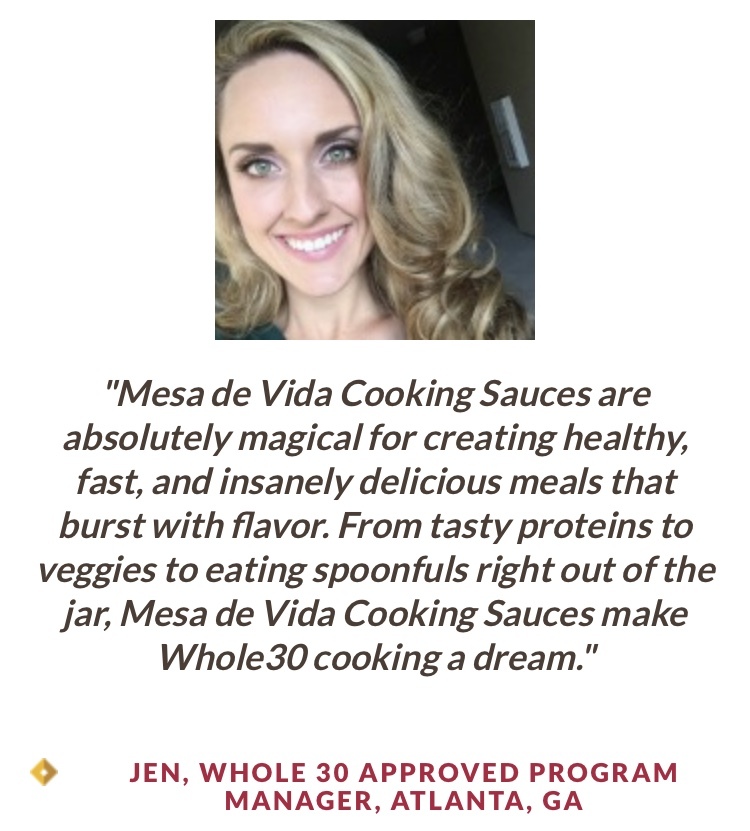 ---