HEALTHY GLOBAL GOURMET COOKING & SEASONING SAUCES
Buy here online for direct shipping to your door! As always, you can also purchase Mesa de Vida anytime at Whole Foods Markets nationwide!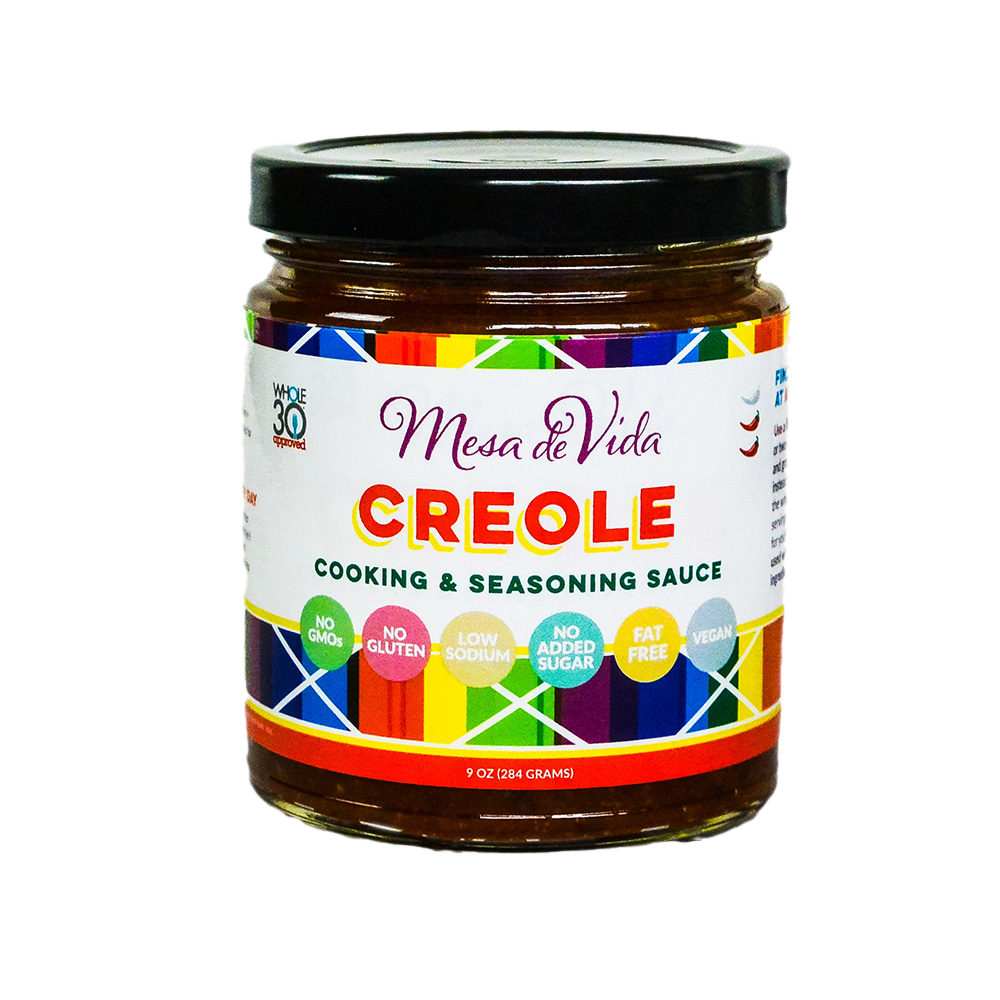 Creole Cooking and Seasoning Sauce
SKU SAUCR01
Product Details
About our Creole-inspired cooking sauce: Creole is a Louisiana cuisine with a rich blend of French, Spanish, and West African inspiration. This is the flavor base to build all of your savory dishes. Bring savory exotic flair to your dinner table when you use this concentrated flavor base for an easy weeknight take on gumbo, etouffée or one-pot jambalaya. Perhaps you're in the mood for a Martinique-inspired chicken or fish recipe, or use it as a flavorful slow cooker sauce to jazz up a simple pot roast or meatloaf.

Gourmet Creole-inspired simmer sauce, healthy Creole-inspired seasoning, and so much more.
Creole flavors bring life to the simplest of ingredients including pork, chicken, seafood, rice, vegetables, and beans...but don't let that limit your imagination. You can bring the glorious flavors of Creole cuisine to just about anything you'd like to cook with Mesa de Vida.

What are you going to cook first? Discover all of our Creole-inspired recipes here!

SAUTE, SIMMER, SLOW COOK, MARINATE, SEASON + MORE
Made with just vegetables, fruit, spices and herbs, perfectly blended and waiting to bring life to your table! As with all of our Whole30 Approved cooking sauces, our Creole blend is a delicious low sodium Creole sauce and seasoning, and has zero added sugar. Adjust salt and hot sauce to your own tastes when cooking. Most people find our Creole cooking sauce medium-hot.



Save this product for later